"All subjects at the very edge and full force of life..."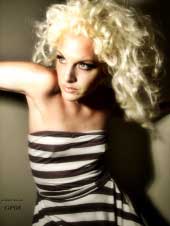 Goddess Photography specializes in portraiture, glamour, noir, boudoir, pin up, fine art and surrealist. We are a freelance West Coast photography service with the ability to move to locations convenient and comfortable for the model. We specialize in optimizing the surroundings of our clients and presenting them in a unique and often stunningly beautiful light.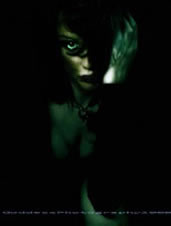 About the Photographer:
The photographer behind Goddess Photography is a self-taught artist, working for many years first in Cindy Sherman style self-portraiture before branching out to professional models. She names her major influences as; Africa, the 1890's, Jan Toorop, Spain, Rodriguez, Mucha, Beardsley, Vargas, high fashion, symbolism, sex and death. She lives and works under the varied light of the deserts and rain showers of Oregon. Her favorite models are Penny Berlin and her sister.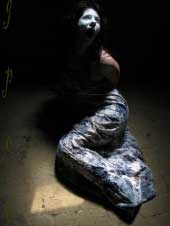 About the Photographs:
Our pictures are generally done in a digital format, although Film can be used at special request of the client. After a photographic session with the model, the pictures can be directly uploaded onto the clients computer for faster service. Otherwise, a disc will be provided for the client within several days. Goddess Photography holds all rights to the sale of the images unless otherwise agreed upon. We request that any alterations to the images please consult with the photographer before published. Thanks!
Copyright©2008 R.P. & Goddess Photography All Rights Reserved.